A version of this article "Creating a Travel Book Club" originally appeared on Suite 101.
Book clubs have become a popular activity for people of all ages to get together with friends socially and expand their minds at the same time. Movie clubs offer a similar opportunity and are growing in popularity—groups get together to watch a movie together then spend time discussing the movie. Travel book and movie clubs are a great way for those who love adventure, new cultures, and new worlds to travel without taking time off from work, spending a lot of money, or packing. With each book or movie, one can be transported to a distant land—and by discussing the  and movie with others, one can learn more about a specific culture and understand more than if reading alone.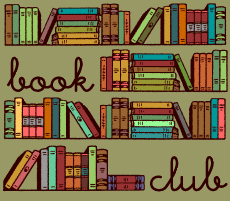 Do you want the opportunity to travel without leaving your home? Consider joining or starting a travel book club, travel movie club—or a club that covers both travel books and movies!
Joining a Travel Book/Movie Club
Your opportunity to join a travel book/movie club will most likely depend on where you live: larger cities are more likely to have opportunities.  Explore book stores, movie rental stores, libraries, colleges, churches, and community centers for book clubs—since you're looking for a travel club, don't forget to also look at travel agencies and the visitor's information board.  Travel Books and Movies is creating a database of club information, so search for a Travel Book Club, Travel Movie Club, or start one yourself and send the information to us.  We also have plenty of tips for a travel/book movie club and ideas for selections for a travel book or movie club.
Opportunities are also available on-line—ranging from a Food & Drink Book Club on Barnes & Noble that covers non-fiction memoirs that address food, like Anthony Bourdain's No Reservations: Around the World on an Empty Stomach, where members post their questions and thoughts in on-line forums to the Concentric Reading Circle that meets in a certain chat room at a specific time each month to discuss books about slow travel.
Starting a Book/Movie Club
If you will be starting your own club, you have quite a few questions to answer:
· Where will you find members? How many will you have?
· Will there be one specific leader?
· How often will you meet?
· How will books be selected?
· Where will you meet?
Fortunately, many resources are available to help you answer those questions such as these articles:
Planning and Starting a Book Club
How to Start and Run a Book Club
Starting a Book Club: The Basics
Specific Travel Book Club Tips
You don't just want to start any old club, though—you want to start a travel book club, and there are a few things you can do set your club apart:
Determine how books/movies will be chosen. Although being in a travel book/movie club is pretty specific, there are still many interpretations of travel and that needs to be determined before you start. Maybe each month will be a different country, but within one continent. Maybe each member can take turns selecting a book/movie. Maybe you want to spend all year focusing on one specific country (and then do a group trip there, like Books Abroad traveling to India). Maybe you want to vary your selections: travel essay collections, memoirs, and fictional accounts.
Incorporate food. Anyone who travels will know that food and drink is an important part of exploration, so be sure to incorporate food into your club's plans. Do a potluck of food from Italy when watching Under the Tuscan Sun, go to an Indian restaurant when reading The Jungle Book, by Rudyard Kipling, or have a wine tasting for Red, White, and Drunk All Over: A Wine-Soaked Journey from Grape to Glass by Natalie MacLean.
Don't forget the sights and sounds. If a member has visited the country mentioned in the book, ask them to create a slide show or share some of their favorite souvenirs. Borrow a video or CD from your local library and let the pictures and music play in the background of your meeting.
Travel book and movie clubs can be a fun way to explore new places with others, a social way to learn more about destinations, and a new way to travel…